Welcome to Jonesport Elementary
School!
With high expectations, collaboration, and hard work, Jonesport Elementary School provides a welcoming and academically rich environment where all feel empowered and encouraged to reach their full potential.
Jonesport Elementary School is a PK-8th grade school with about 100 students. We are located on a scenic peninsula in Downeast Maine. Our small town is the home of a large lobster-fishing fleet and offers spectacular views of Maine's coast and islands. JES is more than a school, it is home.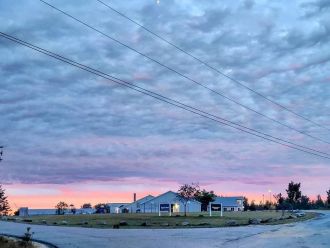 Jonesport Elementary School

"Education is a shared commitment between dedicated teachers, motivated students and enthusiastic parents with high expectations." Bob Beaupre
view full message